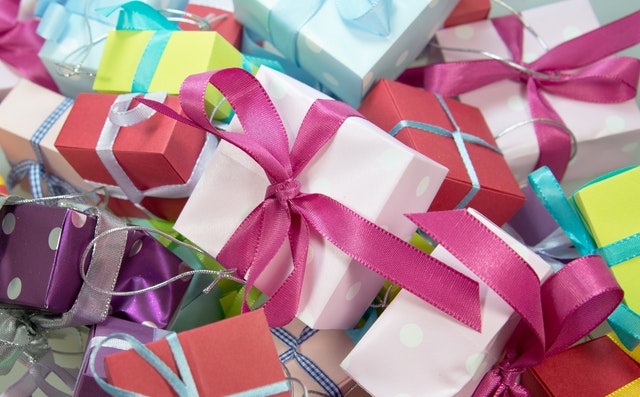 The Teen Choice Awards are an exciting time where teen celebrities get to take home the coolest swag bags. These bags have all kinds of goodies such as popular music, electronics, games, toys, and clothes. This is where sponsors give their products away as a form of advertisement. Teens love these swag bags since they are free. They also contain a lot of beauty products with popular name-brands that teens want to wear. Swag bags are a popular way for sponsors to get their products out in the market without heavy advertising. They are also popular with the celebrities at the Oscar's every year. It's rumored that the nominees go home with over $85,000 worth of products.
Swag bags have been around for decades and benefit a variety of charities. Most sponsors gear their products toward teens and adults. For example, a teen swag bag might contain brands that are only popular with that particular demographic. A lot of money and research goes into putting the right kind of products inside these swag bags. Marketing companies must ensure the products are desired by the recipients. Swag bags are given out at most awards ceremonies that center around celebrities. Catering to this demographic helps designers, sponsors, and others sell their products.
Exotic vacations, designer lollipops and $15,000 walking tours to Japan can be found inside swag bags. There is no shortage of sponsors who are ready to place their products in swag bags. Teens especially love them for the latest electronic gadgets and designer clothing. Name-brands that teens love are also included in the bags. Product values range from a few dollars to several thousands of dollars. They also hold popular giveaways online weeks before the Teen Choice Awards. Most celebrity teens take this opportunity to try the products in their swag bags.
The Teen Choice Awards is an annual celebration of celebrities in the sports, music, fashion and other industries. This event is usually held during the month of August. Swag bags have been a part of the tradition for years. Custom surfboards are given away to the winners and are worth over $800. The annual tradition attracts thousands of visitors to the show each year. Teens especially love the volume of makeup that comes inside their swag bags. Gift certificates, clothing, and electronics are the most popular items found inside their swag bags. It's a win-win situation for vendors, sponsors, and attendees.
Voting for the Teen Choice Awards is found online where teenagers can vote for their favorite star. Categories also include television stars who are on popular shows. Swag bags are a great marketing tool that benefits everyone involved. Not knowing what's inside a swag bag makes receiving them even more exciting. The annual awards celebration's nominees look forward to reaching inside their grab bags for a multitude of gifts. Swag bags will continue to be popular for decades to come. It's a great way for teens and sponsors to benefit each other and contribute to charities.
We wonder when they might consider putting games into these bags too. Maple Story PC version or even Talking Tom Gold Run from the Talking Tom and Friends series!